Prof. Benno Gammerl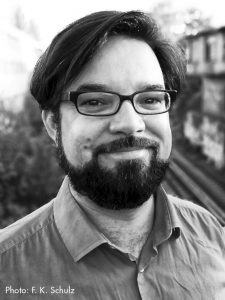 Professor of History of Gender and Sexuality
Selected recent publications:
with Ulrike Schaper, Magdalena Beljan, Pascal Eitler and Christopher Ewing: Sexotic. The Interplay Between Sexualization and Exoticization, in: Sexualities, 23 (2020), 114-126.
with Philipp Nielsen and Margrit Pernau (eds.): Encounters with Emotions. Negotiating Cultural Differences since Early Modernity, New York: Berghahn Books, 2019.
Affecting Legal Change. How Laws Impacted Same-Sex Feelings and Relationships in West Germany since the 1950s, in Sean Brady and Mark Seymour, eds.: From Sodomy Laws to Same-Sex Marriage. Historical Perspectives on a Global Revolution, London: Bloomsbury, 2019, 109-121.