Researchers and Staff working on gender at the EUI
PROFESSORS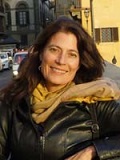 Department of History and Civilization
---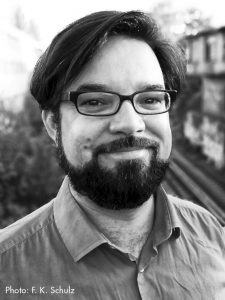 Department of History and Civilization
---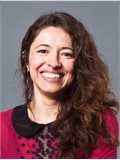 Department of Political and Social Sciences
---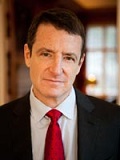 Department of History and Civilization
---
Department of History and Civilization
---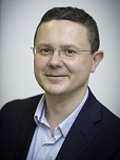 Department of History and Civilization
---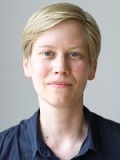 Department of History and Civilization
---
Department of History and Civilization
RESEARCHERS AND FELLOWS
Daphné Budasz
Mapping Race and Gender through Intra-imperial Mobility in British East Africa
Department of History and Civilization, admitted in academic year 2018-2019 – Supervisor: Prof. Laura Downs
My PhD project addresses the intersection between gender and imperialism in British East Africa. It focuses on the specific and understudied context of Indian migration in the late nineteenth – early twentieth century. Considering that discourses on gender and sexuality were part of the colonial knowledge production and were also employed to maintain racial binaries, this work aims to analyse intimate encounters and gender relations in colonial Kenya. The overarching aim of this research is to contribute to the study of interracial intimate encounters in colonial context and to question the role played by Indians presence on the shaping of gender dynamics, racial definition and social organization in its large in British East Africa. It falls also into the study of Indian-African relations in British East Africa using the prism of gender and sexuality. It also questions Indian relations to African women and seeks to determine the circumstances that allow (or not) interracial unions. Moreover, it addresses the construction of colonial masculinities including Indian masculinity in the context of migration.
I hold a BA in history from Lausanne University (Switzerland) and a MA in history from Queen Mary University of London (United Kingdom). My master thesis "Colonial space and sexual regulation: Hijras under the worried gaze of the British Raj" focused on the criminalisation of Indian "transgender" communities in the second-half of the nineteenth century. I also completed a professional master degree in Public History from Université Paris-Est Créteil (France) and I am the co-founder of the French public history association La Boîte à Histoire.
Contact: [email protected]
---
Moises Fernandez Cano
«Ni Vagos ni Maleantes»: Being Homosexual in the Capital of Franco's Spain and the Beginning of Democracy
Department of History and Civilization, admitted in academic year 2019-2020 – Supervisor: Prof. Pieter Judson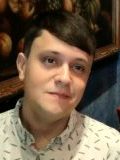 In Spain, the research on Queer History has been primarily focused on sexual liberation movements and its engagement with the political situation of the country. Nevertheless, in the last few decades a more socio-cultural approach on LGTBQ+ history has gained relevance. A new generation of researchers has begun to work from a more intersectional perspective, overcoming the pure factual and political history of queer communities. New topics regarding daily life, sociability, desire, embodiment or gender performativity are now the main targets for researchers. My thesis will be focused on how non-straight men developed their own identities and sociability in the city of Madrid in last years of Franco's regime and at the very beginning of democracy. A gay man participated, simultaneously, in the general socio-cultural and moral standards of the heterosexual society and in those that his sexual identity granted him. The study of the social and daily-life spaces will allow us to understand how they engaged with their community and how this double universe of meanings and experiences was established.
Besides, I am a foundational and active member of MariCorners, an interdisciplinary academic association in Spain that seeks to promote queer academic studies in Spanish language. We hold our first international conference last April with more than 220 assistants. Currently, we are preparing the second edition, which will take place in October 2020.
Contact: [email protected]
---
Giovanna Gilleri
Sexed and Gendered Subjectivities Inside and Outside International Human Rights Law
Department of Law, admitted in academic year 2017-2018 – Supervisor: Prof. Martin Scheinin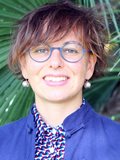 In my PhD project, I seek to understand to what extent the interpretations of 'sex' and 'gender' determine the scope of the protections international human rights law secures to individuals, both within the same gendered group and between different gendered groups. I investigate, therefore, to what extent international human rights law accounts for the diversity of sexed/gendered individuals.How to explore human rights law from the perspective of the sexed/gendered uniqueness of individuals? In order to examine whether and to what extent international human rights law meets the peculiarities of the constellations of sexes/genders, I rely on specific analytical tools and a specific conception of the social. I combine feminist and queer theories as intertwined modes of enquiry to analyse the tropes of sexed/gendered human rights. I also adopt a psychoanalytical lens to deconstruct some of the existing interpretations of sex, gender, femininity and masculinity under international human rights law. For instance, gender legal analysis on subordination has focused predominantly on women as the vulnerable group subject to men's domination. Femininity evokes passive vulnerability while masculinity is the symbol of violent, active oppression. Masculinities in international human rights law are a largely unexplored land, however. The narrative of one gender male-domination scheme has excluded the consideration of differences within the same group of 'men', and thereby the multiple nuanced relations of gendered dynamics between man-man, and man-woman. For example, the focus on a single 'harmful masculinity' has caused the neglect of sexual violence directed at, inter alia, men. Think about the case of male-male rape, which remained a cause without a voice for a long time because of the 'taint' of homosexuality it carries. Besides masculinities, I explore whether and how international human rights law constructs and treats ('harmful') femininities.  One could reasonably ask to what extent certain conceptions of femininity and masculinity determine the scope of the protections secured under international human rights law. Ultimately, this begs the question: do femininities and masculinities exhaust the possibilities of the sexed constructions underlying human rights breaches?
I work and publish in the area of gender rights, human rights indicators and comparative human rights law. Prior to joining the EUI, I was gender and land rights intern at the Food and Agriculture Organization of the United Nations (FAO), legal intern at the European Court of Human Rights (Strasbourg) and research fellow at the University of Trieste (Italy), producing a report on the main global initiatives on gender indicators. I hold a Master of Laws (Comparative, European and International Laws) from the European University Institute, a Master of Laws (Human Rights, Conflict and Justice) from the School of Oriental and African Studies (SOAS, University of London) and a combined Bachelor and Master of Laws from the University of Trieste (Italy). I spent study and research visit periods at the Faculty of Law of the University of Helsinki (Finland).
Contact: [email protected]
---
Giuliana Giuliani
More Equal, More Family?
Department of Political and Social Sciences, admitted in academic year 2015-2016 – Supervisor: Prof. Fabrizio Bernardi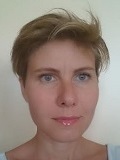 In this project Giuliana analyzes the consequences of gender equality on fertility. Some of the questions she tries to answer are: does gender equality affect fertility directly, for example by influencing the number of children that couples desire or decide to have, or indirectly, for example by affecting the probability of individuals' finding a partner, getting separated or remaining childless? I investigate this topic from a demographic and sociological perspective, comparing patterns in different countries to take into account the role of institutions and culture.
Giuliana studied sociology and demography at the Universities of Bologna and Stockholm. Some of her research interests include: fertility, gender, gender and the labour market, welfare and family policies. In her last project she worked on recent developments of family policies in the Scandinavian countries. She has also worked at the Swedish national office of statistics and at the Stockholm University.
Contact: [email protected]
---
Ezgi Güler
Juggling between Income and Safety. Coping Strategies of Sex Worker Trans Women against Everyday Threats
Department of Political and Social Sciences, admitted in academic year 2016-2017 – Supervisor: Prof. Diego Gambetta
Ezgi Güler is a PhD researcher in Social Sciences at the European University Institute. Her research interests include sex work, urban ethnography, urban sociology, gender, and sexuality. She studies violent and exclusionary practices transgender sex workers experience, as well as their survival strategies, social support networks, acts and expressions of resistance, and challenges to their resistance. She primarily relies on ethnographic methods and interviews.
Contact: [email protected]
---
Amanda Haraldsson
Women's political underrepresentation through the lens of media sexism's impact on political ambition
Department of Political and Social Sciences, admitted in academic year 2017-2018 – Supervisor: Prof. Klarita Gërxhani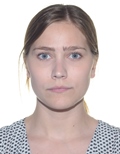 This project aims to understand how media sexism might impact political ambition of individuals. Media sexism is defined as the mis- and underrepresentation of women in various forms of media, both revealing societal sexism as well as producing stereotypes that are more egregious than they would be without the influence of media. The hypothesis is that the ubiquitous nature of media sexism has a strong effect on whether political ambition develops or not, and can therefore contribute to explaining why women continue to be underrepresented in politics. The main mechanism applied is that of the bystander effect within ambient sexism literature: being exposed to sexism indirectly causes the bystander to experience similar negative effects as though they themselves were the target. It is believed that the bystander effect will function through media. The project will explore the mechanisms of the relationship via experimental methods and determine how widespread the relationship is via panel data, as well as potentially examining case studies.
Contact: [email protected]
---
Enise Şeyda Kapusuz
The Modern Muslim Female Gaze: Photography, Modernization, and Women in Late Ottoman Istanbul (1880's-1930's)
Department of History and Civilization, admitted in academic year 2018-2019 – Supervisor: Prof. Laura Downs
In her Ph.D. project, she scrutinizes the role of photography as a new communication and representation medium in and for modernization of Muslim women in Istanbul between 1880's and 1930's. There are two sub-questions: first, how did photography enable Muslim women represent and express them by themselves? Second, how did Muslim women define and perform the concept of the "New Woman" through image production during the modernization period of the Empire? These two questions will assist her to discover the answer of the main question of this research: how did Muslim women experience being agents of modernization as non-European and non-colonized subjects? This project targets a highly populated network of women (around one thousand five hundreds) located in Istanbul during late Ottoman period as its research subjects including publishers, journalists, photographers, housewives, working class woman, school girls; in other words Muslim women belonged to various class and age categories in the Empire. As research material, her study depends on the analysis of different historical materials such as printed press, novels, biographies, legal documents that regulated Ottoman society (Nizamname), and photographs.
Contact: [email protected]
---
Sebnem Kenis
School of Transnational Governance – Fellowship period: 1 January – 30 June 2020 
Sebnem Kenis works as Senior Policy Advisor at the Raoul Wallenberg Institute of Human Rights and Humanitarian Law and provides gender- and human rights-related expertise and guidance to RWI's programs and partners (municipalities, universities, courts, government institutions) around the world. Her areas of interest include gender and its intersections with the environment, climate change, local governance, and new technologies. Prior to her current role, she worked as Programme Officer responsible for gender mainstreaming and results-based management in RWI's Turkey Programme. In 2016, she was appointed as the Gender Equality Rapporteur of the Council of Europe's Joint Council on Youth. Sebnem holds a Master of Arts in International Relations from Koc University, Istanbul.
At the EUI, she will explore gender implications of the artificial intelligence policies and governance responses from a human rights perspective.
Contact: [email protected]
---
Nodira Kholmatova
Changing the Face of Labor Migration? Feminization of Labor Migration from Tajikistan to Russia
Department of Political and Social Sciences, admitted in academic year 2015-2016 – Supervisor: Prof. Olivier Roy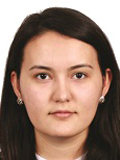 The research takes gender-centered approach in migration studies, more specifically differences in migration patterns between men and women migration. Nodira is mostly interested in exploring the drastic increase in women mobility from traditional and patriarchal societies. In most of the cases women migrate from developing countries with shrinking economies and the governments  use various strategies to make role of women within migration process and in the society either invisible or visible depending on the country context.
Contact: [email protected]
---
Carolin Lerch
Stuck in Another Era? German Abortion Law and the Aim of Liberalization
Department of Law, admitted in academic year 2018-2019 – Supervisor: Prof. Gábor Halmai
In my research project I examine the dynamics of abortion law reform in Germany. I intend to find out why the German abortion law is still relatively strict and focused on the protection of the unborn even though international human rights law and the legislation of other states are developing in a more women's rights-oriented direction. In order to do so the thesis traces the development of German abortion law from its enactment in 1871 until today by exploring the interrelation between institutions, legal actors, societal groups and the legislative process.
Carolin holds a Master of Laws (Comparative, European and International Laws) from the European University Institute and studied law with a focus on European and International Law at Humboldt University Berlin, Germany from where she graduated in 2017 (Erstes Staatsexamen). Moreover, she spent one semester at Stockholm University, Sweden and acquired working experience in the German Parliament and in law firms operating on an international scale.
Contact: [email protected]
---
Matilda Merenmies
The Margin of Appreciation Doctrine in European Court of Human Rights Jurisprudence – A Feminist Perspective
Department of Law, admitted in academic year 2017-2018 – Supervisor: Prof. Martin Scheinin
Contact: [email protected]
Matilda's thesis project is focused on the margin of appreciation doctrine in the European Court of Human Rights from a feminist perspective. While the margin is often regarded as necessary to maintain a pluralism of rights, could it also have an entrenching effect for gendered human rights? This research highlights the utility of a feminist perspective on human rights law, and applies it to margin of appreciation case law, to address possible bias in the Court's application of human rights law which may constitute a threat to its perceived legitimacy.
Matilda specialises in the fields of human rights law, gender and law, feminist legal theory and minority rights. Prior to joining the EUI, she completed a Bachelor and a Master of Laws at the University of Helsinki. During these studies she spent a semester at the University of Seville studying human rights law and public international law. Matilda has previously worked at the Finnish Consumer Disputes Board, the Association of Finnish Lawyers and the University of Helsinki. She has also held several positions in Finnish NGOs.
---
Elisavet Papalexopoulou
Education and Revolution: Women of letters in the Hellenic cultural space
Department of History and Civilization, admitted in academic year 2018-2019 – Supervisor: Prof. Ann Thomson
In my research, Ι examine discourses on education as they were carried out by female thinkers in the Hellenic cultural space ca. 1774-1832. The diversity of visions and ideas within this space that extended in Greek speaking communities scattered over a vast geographical area in Central Europe, Italy, South-eastern Europe and Asia Minor allows for a nuanced contextualization of the nationalisms that developed. It is within this framework that I am exploring how definitions of what is called "Modern Greek Enlightenment", the cultural and intellectual processes that preceded the inception of the Greek state, can be expanded to include women's political thought. For Greek scholars, education was being conceptualized within a newly emerging plexus of "enlightened" political theories (political liberalism, nationalism, human rights) and provided the substratum for the creation of a national identity. It was also seen as a means of "self-fashioning" that would allow the population to re-conceptualize themselves within this new "imagined community". Studying the relation of women thinkers to nationalism allows us to uncover that they did not simply tailgate, but also actively participated in the production of national identities. Since the discourses on education were so entangled with discourses on who and what is Greek, for women thinkers of that period education was an issue that would allow them to publicly participate in political debates. Aiming to uncover and interpret the first instances of a political conflict, masked and sometimes muted in the shadow of gendered power relations, I inquire into the milieu —concrete circumstances, networks— in which women wrote, translated and corresponded with other scholars. I also inquire into what was not said: the lacunas and silences that are sometimes very eloquent on the material and social difficulties they encountered.
Contact: [email protected]
---
Sylvie Taylor
Commercial surrogacy: Can labour law provide a solution?
Department of Law, admitted in academic year 2018-2019 – Supervisor: Prof. Claire Kilpatrick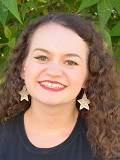 My thesis seeks to re-examine the regulatory paradigms currently used to manage the commercial surrogacy industry and argue in favour of a more productive alternative: labour law. It is argued that the current approach, namely widespread prohibition, is both unsuccessful and normatively undesirable. Thought often overlooked in a field where the legal imaginaries are dominated by family law or ideas of absolute freedom of contract, it is argued that labour law provides a coherent and productive alternative. Gender discourse is critical to any project on surrogacy, but my thesis draws in particular on the artificial paradigm that has emerged between productive and reproductive labour in the employment market and the unjustifiably detrimental impact this has on women. It also questions where the line between agency and victimhood ought to be drawn. The key premise is that the best way to manage the risks of commodification and exploitation posed by this industry is not prohibition, with the attendant risks of black markets and non-regulation this brings, but rather legal protection. The possibilities provided by employment as a form of protected contract, it is suggested, are a pragmatic compromise in the light of ongoing failure to reach a sui generis international arrangement.
My other academic interests include the relationship between sex and marriage, and whether retaining the former as a definitional requirement can be justified. This is with particular focus on the impact it has on same-sex couples, asexuals, and the laws of prohibited degrees. Prior to the EUI, I completed my BA in Law at the University of Cambridge. I also hold a Master of Laws (Comparative, European and International Laws) from the EUI.
Contact: [email protected]
---
Uladzimir Valodzin
Misbehaving Under Socialism: Student Non-conformism in the Belarusian Soviet Socialist Republic of the Thaw Period (1953-1968)
Department of History and Civilization, admitted in academic year 2017-2018 – Supervisor: Prof. Alexander Etkind

Previous project: Queer history of Belarus
Contact: [email protected]